A pair of former Vols stars who are NFL veterans celebrate their birthdays on May 6. Both players, who are Knoxville natives turn 30 today,
Jason Witten, tight end for the Dallas Cowboys
and
Dustin Colquitt, punter for the Kansas City Chiefs.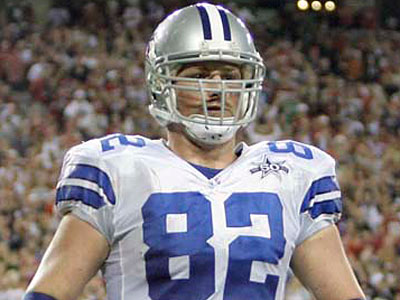 In his first of three years at the University of Tennessee, Witten went from being a defensive end prospect to a record breaking tight end. He posted school records for most receptions (39) and receiving yards (493) in 2002 by a tight end.
Colquitt played for the Volunteers football team from 2001 to 2004. As a junior in 2003, he was recognized as a consensus first-team All-American. As a senior in 2004, he was a first-team All-Southeastern Conference (SEC) selection.