Lots of big stats for the NFL Vols last night.
Arian Foster had 10 carries for 46 yards as the Texans defeated the 49ers 20-9.
Dustin Colquitt had four punts for a 51.0 yd./punt average while Eric Berry led all tacklers with five tackles but the Chiefs feell 31-17 to the Rams.

Robert Meachem had one catch for seven yards, his first catch as a Charger while Aubrayo Franklin tallied two tackles as the San Diego Chargers defeated the Cowboys 28-20.
Peyton Manning finished the game on 16-for-23 passing for 177 yards but had two INTs while Britton Colquitt booted six punts for a 45.7 avg. with a long of 69 yards.

Also for the Broncos, Robert Ays picked up a tackle while Malik Jackson had a huge five yard sack against former NC State/Wisconsin QB Russel Wilson, but the Broncos fell 30-10.
Tonight, Ramon Foster, Chris Scott and the Steelers will face off against the Colts in some Sunday Night Football airing on NBC at 8 p.m. at Heinz Field.

The Colts are coming off of a 38-3 victory over the St. Louis Rams in Week 1 while the Steelers fell to the Philadelphia Eagles in the final minutes of the game, 24-23.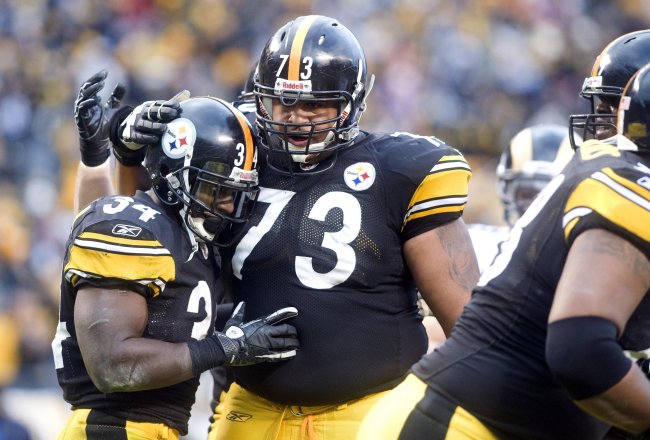 CBSSports.com: Steelers: What to watch for in preseason game No. 2 vs. Colts