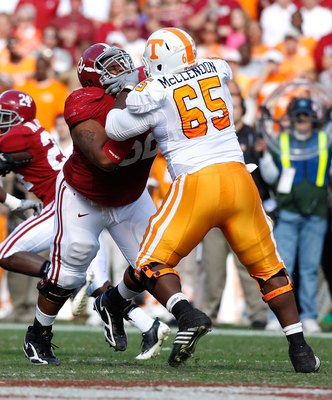 Jacques McClendon signed with the Atlanta Falcons on Wednesday as a member of their practice squad. McClendon was previously with the Pittsburgh Steelers earlier this season and was with the Detroit Lions last season.
McClendon, 6-3, 324 pounds, was originally selected by the Indianapolis Colts in the fourth round (129 overall) of the 2010 NFL Draft. He played in four games with the Colts in 2010.
McClendon played in 49 games with 26 starts in four seasons at the University of Tennessee. As a senior in 2009, he helped RB Montario Hardesty run for 1,345 yards.