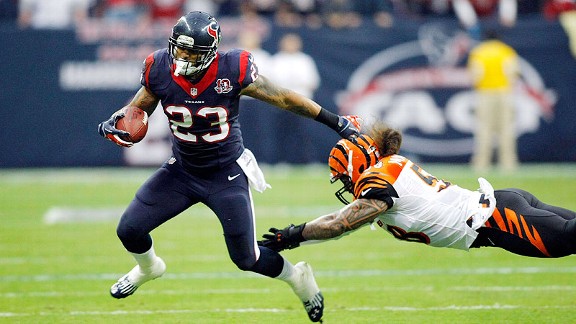 Congrats to Arian Foster and the Texans for winning their Wild Card game on Saturday afternoon,
beating the Bengals, 19-13
.
The VFL became the first player to run for 100 yards in each of his first three playoff games in NFL history.
Foster gained 140 rushing yards on 32 carries with a touchdown. He also also had eight catches for 34 yards to gain 174 total yards.
Foster and the Texans will play the New England Patriots in the Divisional Playoffs next weekend. It will be a match-up between Foster and fellow Vol Jerod Mayo of the Patriots.