SUNDAY FOOTBALL LINEUP

Steelers vs. Bengals, 1 p.m. (CBS)
VFLs Ramon Foster and rookie Daniel McCullers are set to suit up for the action against Cincinnati.
Texans vs. Jaguars, 1 p.m. (CBS)
Last week was Arian Foster's first game back after a groin injury. He rushed for 79 yards, the only time he hasn't rushed for 100-plus yards this season being 100-percent healthy. Even without having played in two games, he is ranked No. 6 in the league for rushing yards with 901 yard total yards.
Ravens vs. Dolphins, 1 p.m. (CBS)
Starting offensive linemen Ja'Wuan James and Dallas Thomas will be the lone VFLs to host the Ravens this week. James is cleared to play after a neck injury.
Jets vs. Vikings, 1 p.m. (CBS)
Cordarrelle Patterson will try to add to his reps after playing just three of 50 snaps in last week's game against the Panthers. Patterson is not expected to start.
Panthers vs. Saints, 1 p.m. (FOX)
Parys Haralson will represent the Saints as they host Carolina on Sunday.
Giants vs. Titans, 1 p.m. (FOX)
Justin Hunter was added to the Titans' injured reserve list after suffering from a lacerated spleen in last week's game against Houston. He will be out for the remainder of the season.
Rams vs. Redskins, 1 p.m. (FOX)

Starting center Scott Wells will be the lone VFL as the Rams travel to Washington. Wells did not practice a day this week.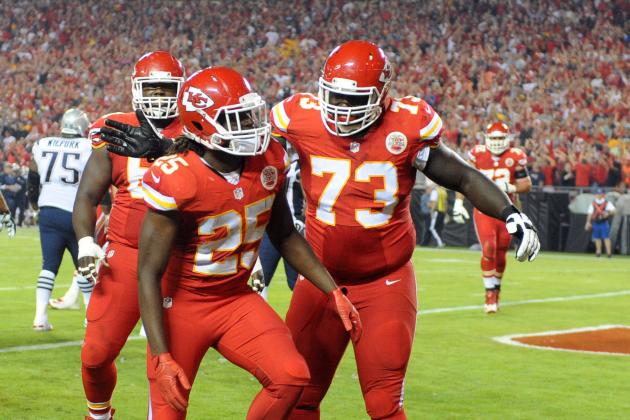 Chiefs vs. Arizona, 4:05 p.m. (CBS)
Nose tackle Dan Williams will host Chiefs' Zach Fulton and Dustin Colquitt in the match-up. Colquitt is probable with a right calf injury but is likely to play.
Bills vs. Broncos, 4:05 p.m. (CBS)
Peyton Manning, Britton Colquitt and Malik Jackson will host Buffalo in this week's game as leaders of their division.
49ers vs. Raiders, 4:25 p.m. (FOX)
Mychal Rivera and Denarius Moore will host San Fran. in this week's game. They look to win their second game of the season.
Seahawks vs. Eagles, 4:25 p.m. (FOX)
Tony McDaniel will make his way to Philadelphia to take on the Eagles for week 14.
THURSDAY NIGHT RECAP
Cowboys vs. Bears, 8:25 p.m. (NFL Network)
For the first time in five years, the Cowboys have clinched a winning record. In the 41-28 win over Chicago, VFL Jason Witten had two catches for 26 yards.