Tennessee has finished third in
USA Today's first-ever Fan Index
. The Vols came in behind Ohio State (5,578 points) and Alabama (4,333), finishing with 3,636 points.
College Football Fan Index presented by Degree is a cumulative, data-based ranking of America's most engaged fan bases as determined by social media activity and online polling. These are the final results for the 2014 season.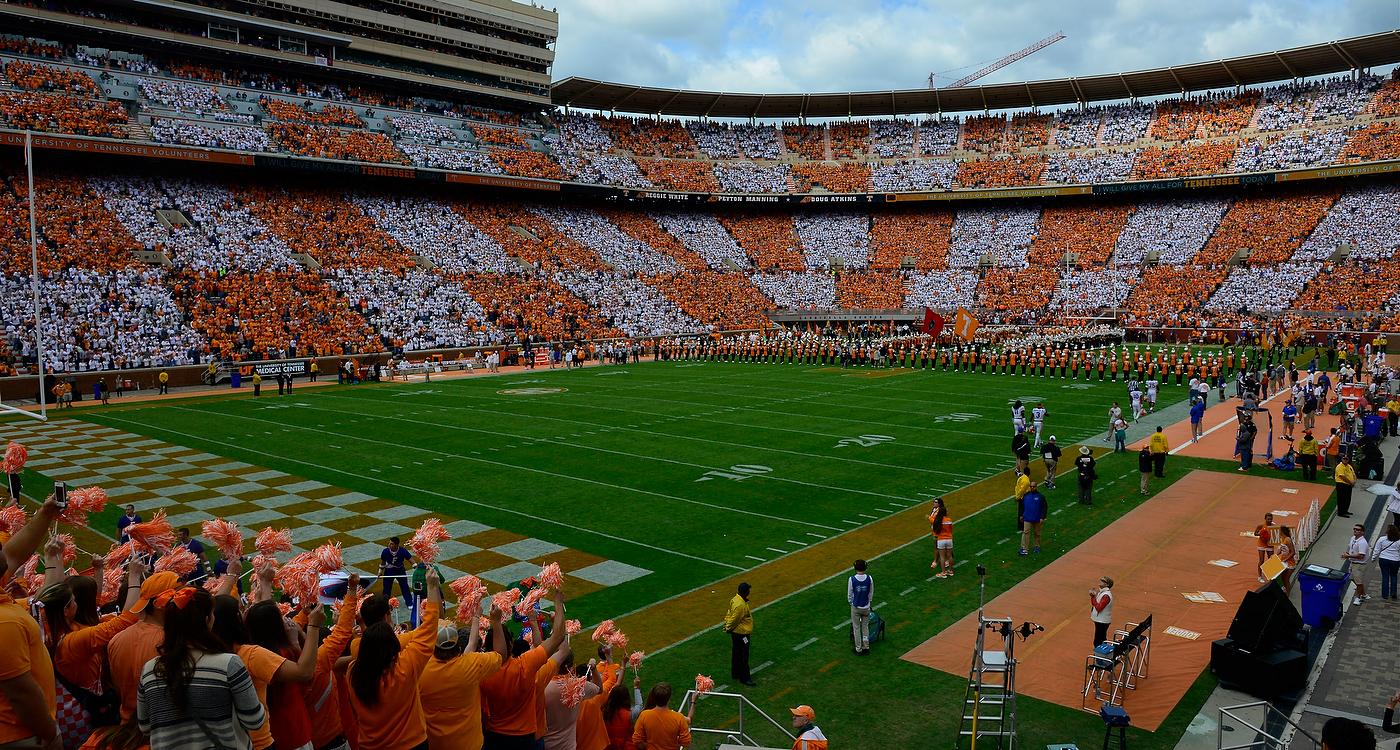 The Volunteers (6-6) were middling this season, but don't tell their fans. For 14 of the last 16 weeks, Tennessee has ranked in the Fan Index top five. Vols fans are vocal, loyal, and extremelywell-organized. Just look at the above photo.
1. Ohio State
2. Alabama
3. TENNESSEE
4. Oregon
5. Texas A&M
6. USC
7. Nebraska
8. Florida State
9. Notre Dame
10. Georgia